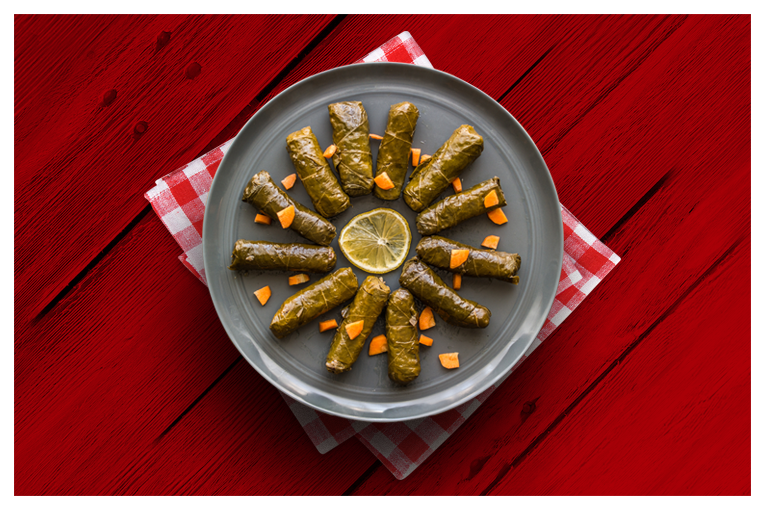 Olive Oil WrapZade
Preparation:
Soak bulgur with hot water (1 teaspoon).
Put onions, garlic, tomato sauce, pomegranate syrup, black pepper, cumin and salt in a pot and knead well with your hand.
Add bulgur and stir. Add Zade Olive oil and blend it. Wash the vine leaves thoroughly and drain the water.
Boil them in hot water and drain the water again. Share the harvest you have prepared into the leaves.
Wrap the leaves and put in the pot. Add 2 cups of hot water over it and cook on a low heat. Serve cold. Enjoy it.
Ingredients:
500 grams of grape leaves
2 cups bulgur for pilaw
1 tea glass + 2 water glass hot water
1 finely chopped onion
4-5 chopped garlic
1 tablespoon chili pepper
1 tablespoon tomato sauce
1 tablespoon pomegranate sour
1 teaspoon black pepper and cummin
1 water glass of olive oil
1 teaspoon salt.