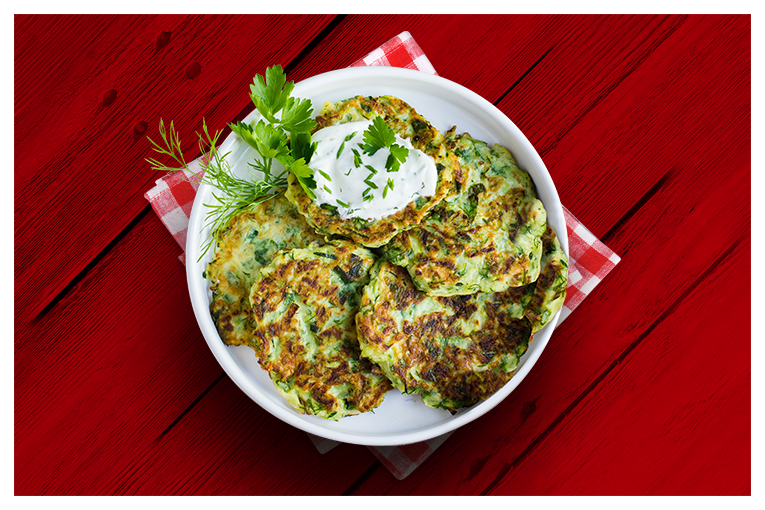 MücverZade
Preparation:
Grate the squash with the thin section of the grater and transfer it into a hull.
Add a thicker consistency from the slurry with the help of a wooden spoon, adding eggs, flour, baking soda and other ingredients.
After adding liquid oil to the teflon pan, place the mixture in a smooth pan.
Turn both sides to be toasted. Bon Appetit.
Ingredients:
4 squash
2 tablespoons Zade sunflower oil
3 eggs
4 tablespoons flour
1 packet of baking powder
1 teaspoon salt
1 sweet spoon black pepper
1/2 bunch of mint
1/2 bunch of dill
1/2 cup of yoghurt