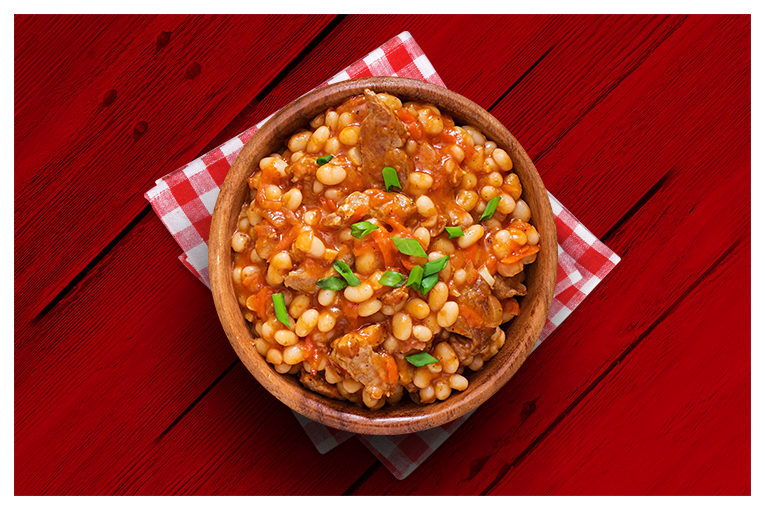 Navy BeanZade
Preparation:
Large size dried onions are cut into small pieces. Heat up your butter and Zade olive oil with a pressure cooker.
Transfer the onions to the pot with the lamb meat. Roast lamp meat with onions till pumping and acquiring certain colour in medium level heat.
Lamb meat, color with onions and boil the water in the middle heat until the pull.
Add tomato paste, pepper shaken, salt, dry beans once you have settled in water overnight and then filtered the excess water.
Cook dry bean with meat about 30-35 minutes in a pressure cooker off the lid with about 3.5 cups of hot water with the addition of hot water until it will pass four fingers over.
Serve hot when you check that the dry bean you are using is cooked according to its type. Bon Appetit!
Ingredients:
2 spoonful butter
1 tablespoon Zade olive oil
200 grams of lamb meat
500 grams of dry beans (one night pre-soaked)
2 large onions
1 tablespoon tomato slice
1/2 tablespoon chili pepper
3,5 cups of hot water
1 tea spoon salt