About us
Helvacizade, which has been operating in the production sector for many years with halva production, takes his name from the family coming from 1888. In the 1950s, the company was involved in retail product distribution and wholesale food fields.
As a principle investment-focused firm Helvacizade established an oil plant on 24000 m2 open and 6000 m2 closed area, which was established in November 1989 and completed on October 25, 1991. The oil factory started production with a capacity of 20000 tons per year.
In 1994, it started exporting to many countries such as Denmark, Germany, Sweden, Belgium, Azerbaijan, Kazakhstan, Turkmenistan, Tajikistan, Georgia and Saudi Arabia.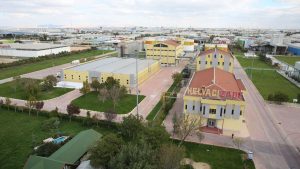 In 2003, the annual production capacity was increased to 130 thousand tons with additional facilities in response to the market request. Capacity increase produces 24 kinds of vegetable oil. Today, Helvacızade facilities are operating on 102 thousand m2 open and 50 thousand m2 closed area. With PLC automation system, production is carried out by using advanced and comprehensive technology independent of human error. Sunflower oil, Olive oil, Corn oil, Soya oil, Canola oil, Cotton oil, Hazelnut oil and herbal mixture oil are produced.
Sunflower oil in 1991, hazelnut oil in 2002, and corn and olive oil product in 2003 are added to the product portfolio. By adding Miksvit and Soyalin products in 2007, business volume has been improved in domestic and foreign market. Having signed many firsts, Helvacizade realized peanut oil production for the first time in Turkey in 2008.
The last point reached by Helvacizade A.Ş. was the EFQM (European Foundation of Quality Management) excellence model. It is the first oil plant which use the model. In this context, the criteria included in the EFQM excellence model have been designed, structured and implemented in line with the objectives of the organization.
In 2009, the Company realized the production of natural vegetable oils produced from 20 plant species that support alternative medicines for the first time in Turkey and in the world. As an exploration of the richness of nature, The Zade Naturel range has been developed following 10-year R/D. Products such as grape seed oil, Pomegranate seed oil, Pumpkin seed oil, Linseed oil, Poppy seed oil, Sesame oil, Aspirant oil, Clove oil have been presented to the market.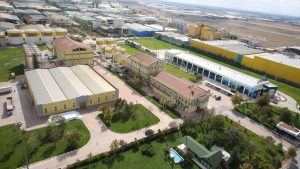 In addition to its vast experience in vegetable oils, herbal products have been developed with R & D studies (Ege University Pharmacokinetic Research and Application Center of ARGEFAR Cooperation) conducted by a scientific committee consisting of 60 people for 5 years since 1999. Zade Vital brand has begun to present more than 170 forms including 23 types of cold presses and 16 kinds of organic cold presses to the doctors and pharmacists since March of 2012. Today Zade Vital, the first health-care brand in Turkey, produces 106 different varieties and 501 forms of valuable plants, fruits and seeds using the "cold press" method and all are available over 13 thousand pharmacies.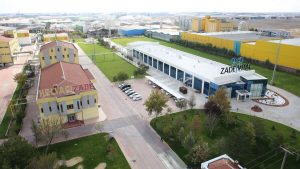 Helvacizade who established the Natural Products Research Implementation Center DUAMER in Zade facilities in Konya, has acquired the research application center of 2500 m2 within the area of 85000 m2 in 2013. For the first time in Turkey, Helvacizade has also succeeded to register a traditional herbal medicinal product as medicinal product for human use from the Ministry of Health, Zade Vital R & D and production facilities, which have been operating in 2015, have been established as Europe's largest soft capsule manufacturing facility capable of producing at GMP (Good Manufacturing Practices) standards.
In Zade which was certified by the Ministry of Science, Industry and Technology as the 200th R & D center of Turkey on September 1, 2015 and Zade Vital İbn-i Sina R&D, product development and patent applications are performed for nutritional support, food and drug in the name of Zade and Zade Vital brands.
With headquarters and Zade and Zade Vital facilities located in Konya, Helvacizade, which is one of the top 500 industrial establishments in Turkey produces vegetable oil and natural nutritive food substitutes in 7 plants with 430 employees. Currently, Helvacizade exports to more than 85 countries in 5 continents and is the first and only company to produce with 17 quality and system certificates. As Helvacizade continues to invest in future, it aims to develop innovative and high-tech products and continue to offer them to customers and consumers with Zade and Zade Vital brands.